How does AdvisersGiveBack.org work?
When you have a dedicated expert to work with and a support team cheering you on, you can make meaningful progress on your money.
The first right steps to achieving your financial goals are easier than you think and we can help.
Here's how it works:

Sign up and get matched with an adviser who is volunteering their time
Invest five minutes in your future to get matched with a free financial adviser (who is volunteering their time) and get a personalized plan to achieve your financial goals.
The sign up process is fast and easy and the adviser that you'll be matched with will help you see your personal finances with new ideas.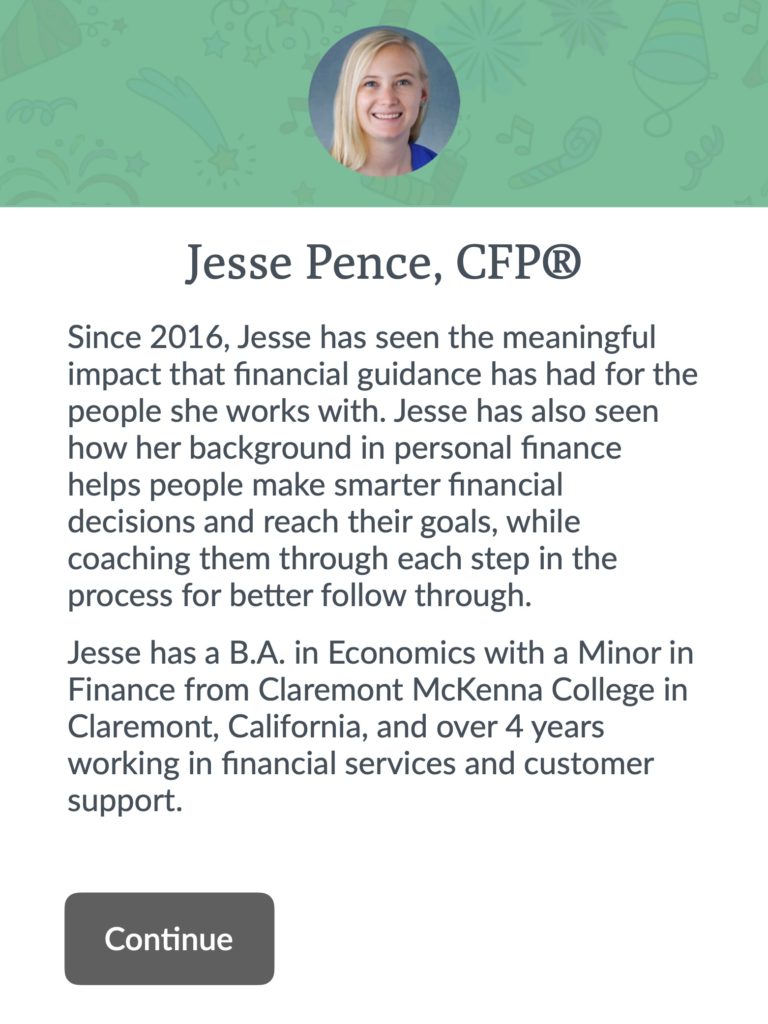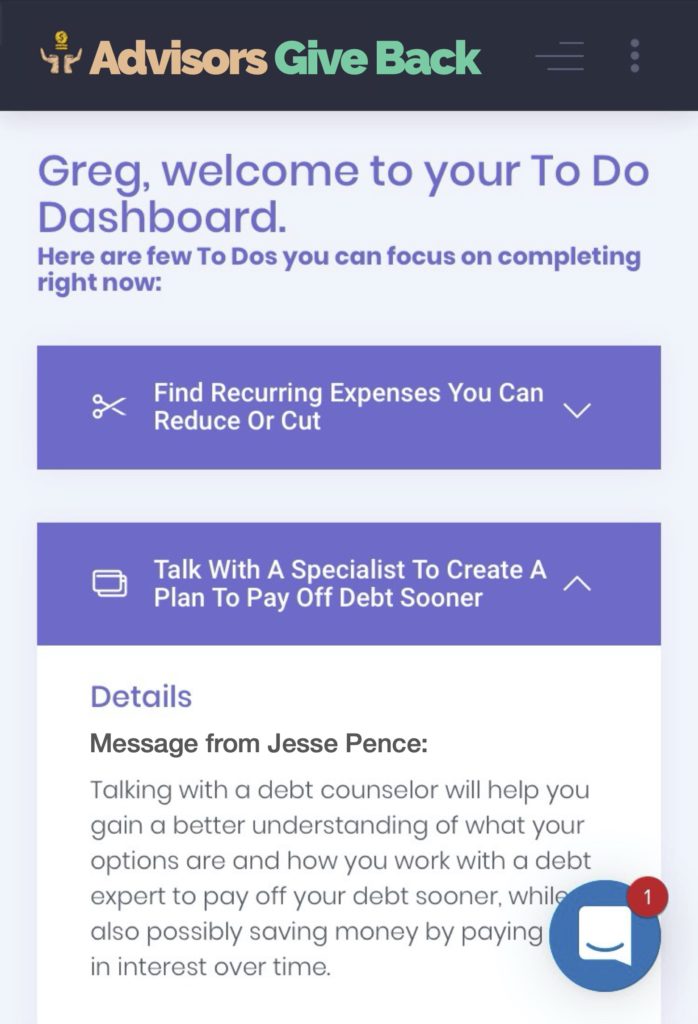 Create an action plan with your adviser
Your adviser will provide you with personalized strategies to help you achieve your goals sooner.
By co-designing your plan with your adviser, you'll come up with a simple set of high-impact steps to take that  you're comfortable with and feel appropriate for your situation.
You'll then have four weeks to work on your steps through your online, personalized dashboard. We find people can get a lot done in four weeks, especially when their motivation and confidence are high.

Act confidently with support from your adviser's team
It's not enough to have a personalized plan - we find that most people also need support to follow through on the key steps they've agreed to.
That's why your dedicated adviser has a dedicated assistant. The assistant and a team of specialists help you stay on track with friendly, personalized reminders.
These occasional email, text or in-app messages help you stay focused on the next step you need to complete.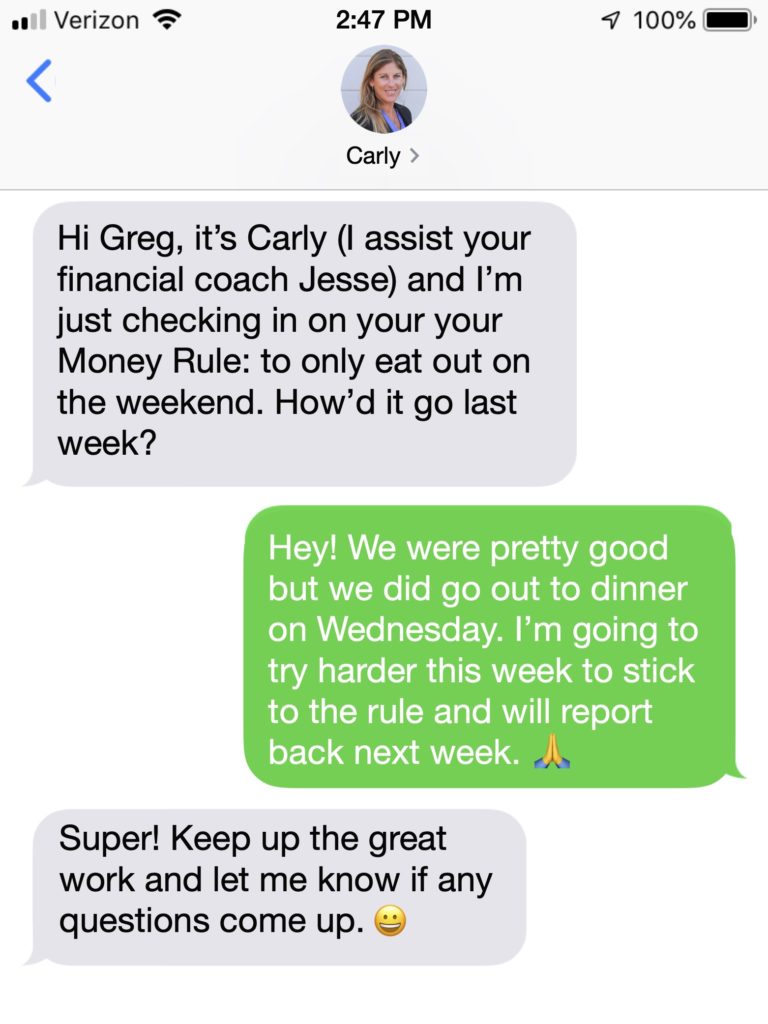 Donate-what-you-can, if you can afford it
At some point, your advisor will ask if you can make a donation to support our essential infrastructure.
While the advisers are volunteering their time for free, in order to deliver Advisers Give Back's services, we incur infrastructure costs in the form of support, software development and tech services.
Donations are by no means required, but if you do donate, you'll have our deep appreciation. 
Get expert, unbiased guidance on the key actions you can take to make the most of your money, while receiving the ongoing support to follow through on your personalized To Dos.